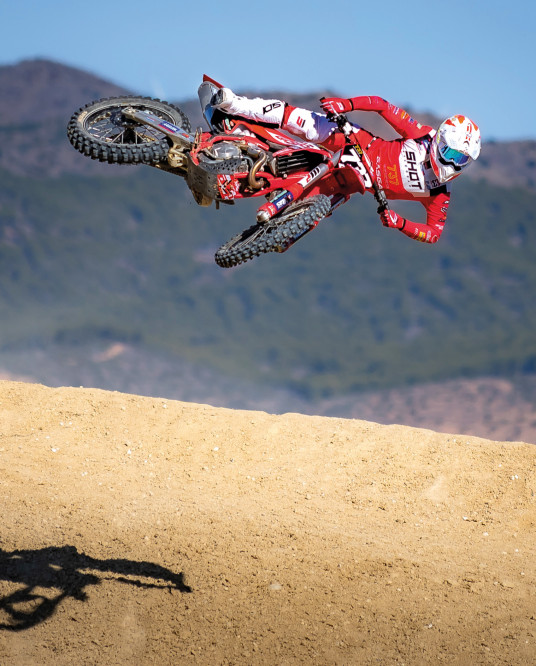 Palmares
2019
Vice-champion of France MX2
2018
3rd French SX1 Championship
2018
4th French MX1 Championship
2017
Vice-champion of France MX1
2016
Vice-champion of France MX1
2015
Vice-champion of France MX1
2014
4th French SX1 Championship
2012
SX2 European Champion
2012
French Elite MX2 Champion
2010
Vice-champion of France MX2
2008
European Nations MX Champion
2004
Minigreen French Champion
See more
Biography
At only three years old, when he started riding a motorcycle, Valentin Teillet developed amazing skills very early on. Small in size and on a very limited budget, Teillet was able to make the most of what he had. TinTin won the Minivert title to establish himself as one of the most brilliant French talents of his generation.
On the Junior MX2 World Championship, he won bronze. Then taken over by the KTM factory, Valentin signed a long-term contract and moved to Belgium to ride with JM Racing MX, the team of former world champion Jacky Martens. Teillet confirms with an almost perfect score on the EMX250. He took the title after dominating the series with 7 wins out of 14 races.
Although Valentin showed strokes of genius, his MX2 World Championship campaigns either lacked consistency or were cut short by injuries. But the young Frenchman has also shown that he is just as comfortable in supercross. European SX2 champion in 2012, he focused on the championships in France from 2014. Whether in MX or SX, Teillet is a sure bet on the French scene!
Now a particularly popular veteran, Teillet is starting a new chapter in his career in 2020. Valentin created his own 737 Performance team to guide young riders and share his passion for motocross and supercross.